Some readers will know that I am fairly heavily implicated in The Albert Strange Association—the fan club for that Victorian/Edwardian 'Rennaissance Man'. England's East Coast (as we call the Thames Estuary, compared to which England's actual east coast is the high Arctic) is home to the largest concentration of boats designed by Strange. These included, until this year, the oldest Strange yacht afloat Sheila (1905), lovingly restored and cared for at Woodbridge by Mike Burn over some thirty years. She now has a new keeper in Brittany, but as one chapter closes two more open:
The last Humber Yawl to sail on the Humber itself, out of Brough, historic home of the Humber Yawl Club, has recently travelled overland to Woodbridge, where she is being worked on ashore, with an expected launch date early next year. Albert Strange's 24ft Leona (1906) was built by Bundock Bros.of Leigh-on-Sea in Essex, and was restored in the 1990s by John May, to be sailed with his wife Pat on the challenging Humber. John and Pat are now well into their eighties and have entrusted her to me. She has been stored ashore under cover for three years so is rather dried out, and she needs a little attention, mainly replacement of her keel bolts, along with the centreboard case we had to demolish to get at them. Rowhedge boatbuilder Fabian Bush is doing the things which are beyond my ability (I was OK at the demolition part), and advising on the rest.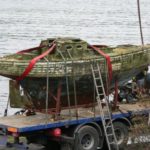 But here is the star of this tale. Ten years ago the ASA got word of another Strange classic, the 26ft Mist (1907) abandoned on a beach at Gareloch, by the Clyde in Scotland, having spent some time on the bottom of said loch. Long story short, she was rescued largely by dint of the efforts of local boatbuilder Jim Hill, and she too was trucked to Woodbridge where John Krejsa embarked on what turned out to be a heroic and largely single-handed ten-year rebuild. Only the original iron keel remains, but of course that matters not, since a boat is less a physical entity than a collective state of mind. And anyway she is one up on Trigger's broom. Mist took to the water a few weeks ago looking resplendent, and the East Coast Strangers look forward to many years in her company.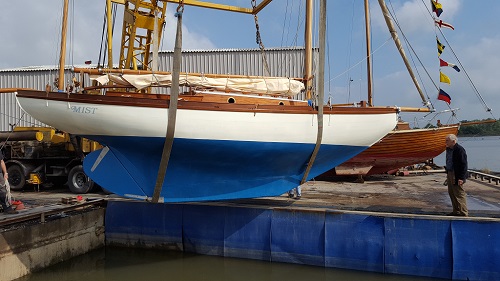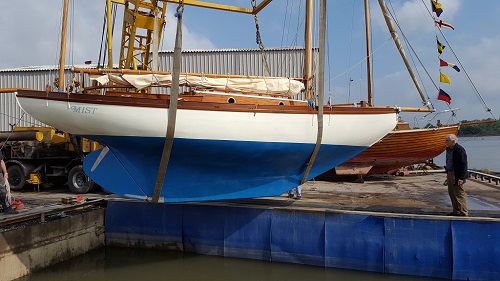 Canoe Yawls all—of course.