Lode­star reg­u­lars will know that we have a soft spot for the Victorian/Edwardian 'Ren­nais­sance Man' Albert Strange — Yacht Design­er, Sail­or, Writer, Racon­teur and not least Mar­ine Artist. The Albert Strange Asso­ci­ation, foun­ded in 1978, exists to pre­serve his memory and pro­mote interest in the world of tra­di­tion­al sail which he rep­res­ents: Boat design and con­struc­tion, sail­ing, mar­ine art and mari­time cul­ture gen­er­ally. Their web­site is at albertstrange.org, but the real star in their firm­a­ment is the monthly illus­trated email news­let­ter put out by Thad Daniel­son (based in deep­est Mas­sachu­setts) and John Hob­son (in Scar­bor­ough, York­shire). This has been run­ning for a few years now and has engendered a won­der­ful sense of com­munity among its read­ers. It's entirely free of charge and you can sub­scribe to it on the ASA homepage, where you will also find an archive of past issues.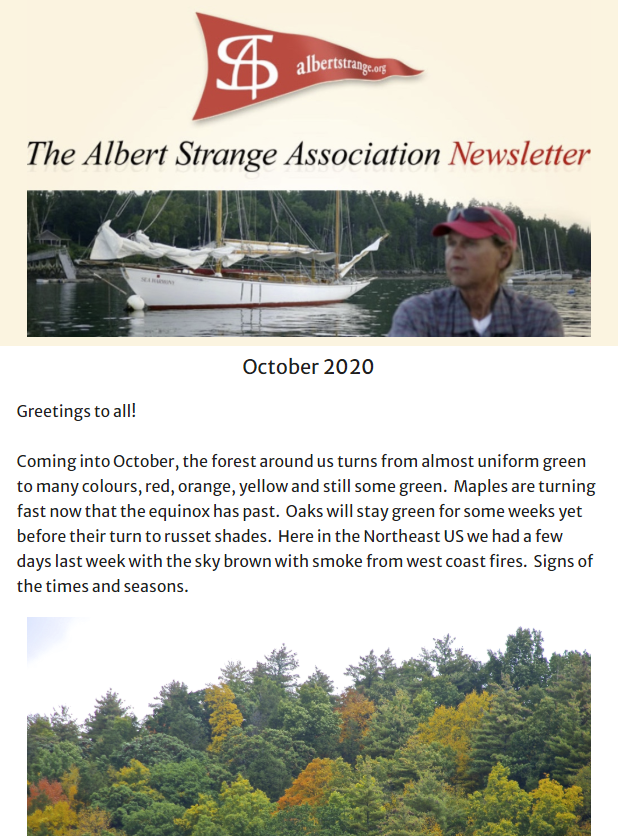 Of course the ASA invites new mem­bers, and you can become one for the paltry sum of £15 annu­ally. This will sup­port their mod­est out­go­ings and the occa­sion­al major pro­ject — most not­ably TALLY HO: The ASA stepped in some years ago to take own­er­ship of her when she was to be broken up in Ore­gon, and took care of her for some years until the indefatig­able Leo Goolden stepped up to rebuild her. The Asso­ci­ation fun­ded her trans­port north to Sequim in Wash­ing­ton state, and you can see Leo's extraordin­ary pro­gress, with much help, on the videos at his web­site. You can join the ASA here.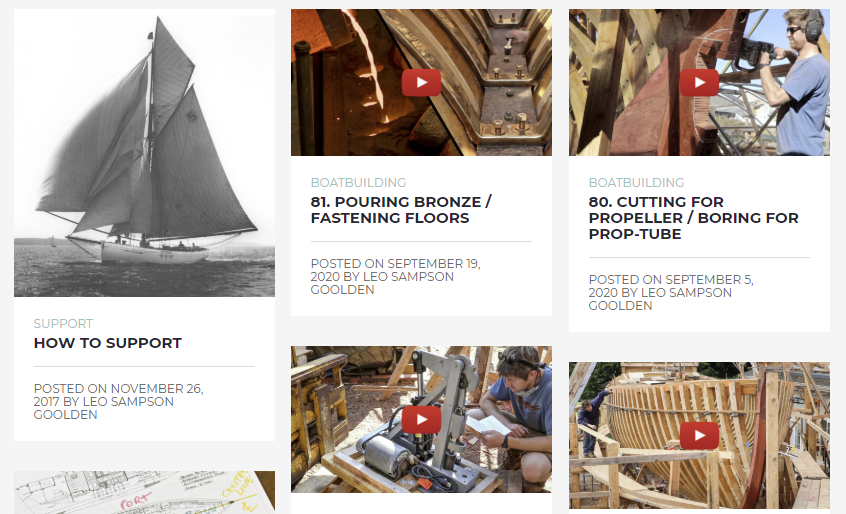 As an ASA mem­ber you'll receive the their excel­lent annu­al Year­book, also edited by John Hob­son, pic­tured below. It's designed and laid out for the ASA free of charge by Lode­star Books.
For a good intro­duc­tion to Albert Strange you could do a lot worse than Albert Strange, Yacht Design­er and Artist, by John Leath­er with mem­bers of the ASA. Lodestar's recent revised edi­tion improves on the 1990s ori­gin­al with fac­sim­iles of Strange's pre-WW-I illus­trated Yacht­ing Monthly yarns, pho­tos of cur­rent Albert Strange-designed yachts, and a com­pre­hens­ive cata­logue of all known designs and boats built to them.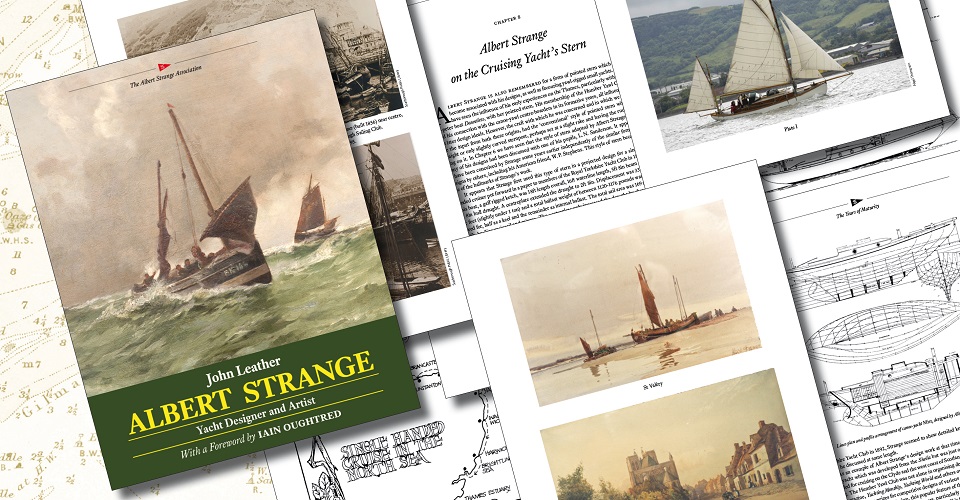 Lode­star Books' com­pany vehicle is the Albert Strange Emer­ald, built 1937 to the design of Cher­ub III, which he drew for his own use in 1910 and regarded as his ideal small yacht. Emer­ald lives at Wood­bridge on the east coast of Eng­land. She's third from left in the gaggle of Strange boats on the river Deben, at the head of this page, We were in mid-tack, hence the shiv­er­ing head­sails. Here she is in all her glory on the Clyde a few years ago: