No pay, no prospects, not much pleasure…*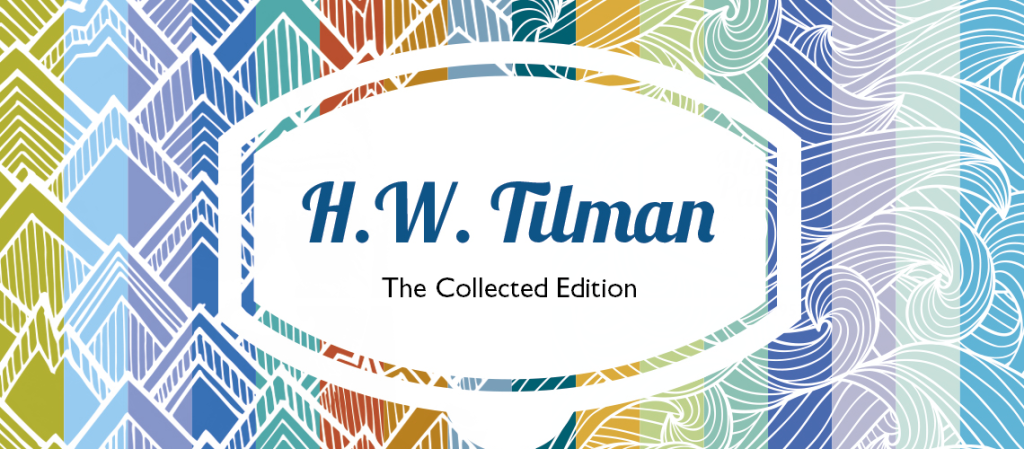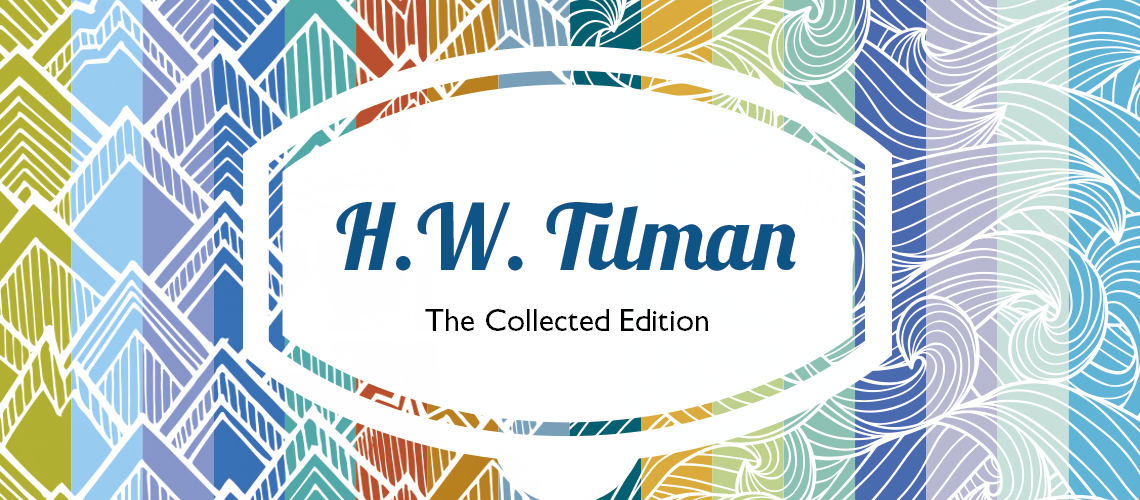 Lodestar Books and Vertebrate Publishing are proud and delighted to announce completion of their collected edition of the books of H. W. Tilman—surely Britain's most accomplished independent explorer by both land and sea. Tilman's seven mountaineering titles, his eight sailing titles, plus the biography High Mountains and Cold Seas by J. R. L. Anderson making sixteen volumes in all, appeared in pairs at quarterly intervals over the two years from September 2015. You can buy them singly, or the full set at a substantial discount.
Each book contains all of the text, photographs and maps of its first edition, and each has a new Foreword, and some an Afterword, by a present-day writer well-qualified to offer an appreciation of Tilman and the activities, be they climbing or sailing, he himself relates with characteristic modesty and dry humour.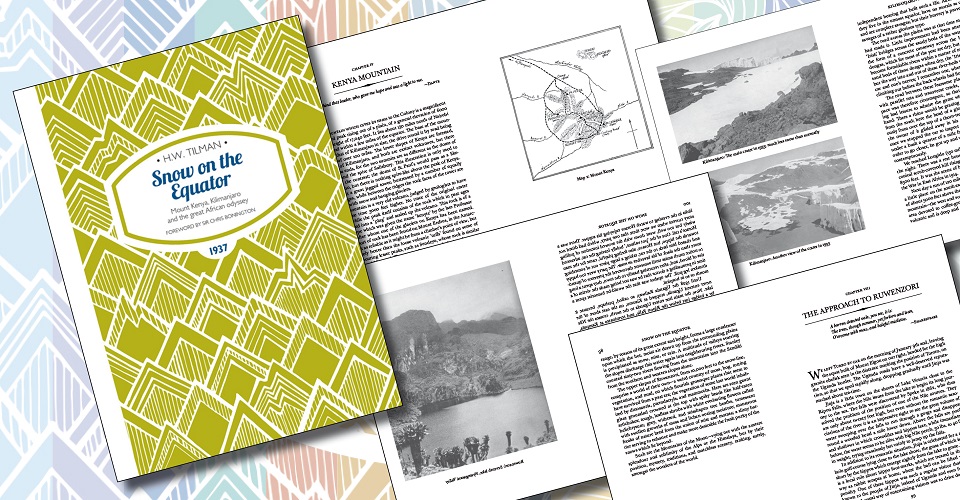 Sir Chris Bonington has contributed the Foreword to Snow on the Equator, and Sir Robin Knox-Johnston that for Mischief in Patagonia. Both are avowed Tilman fans—indeed they sailed and climbed together in the early 1990s in eastern Greenland, getting there aboard Sir Robin's world-girdling yacht Suhaili. Series researcher Bob Comlay is a veteran of two Tilman voyages to Greenland in the early 1970s, and has contributed an Afterword to Mischief in Patagonia describing his own experience and impression of Tilman as both sailor and expedition leader. Contributors to the other volumes include: Doug Scott, Tom Cunliffe, John Porter, Roger Taylor, Gerda Pauler, Ed Douglas, Simon Yates, Libby Purves, Bob Shepton, Skip Novak, Colin Putt.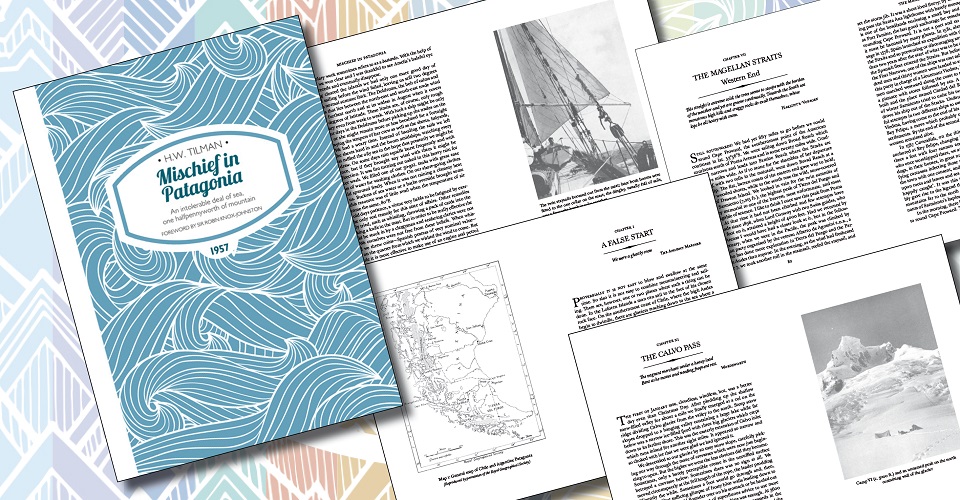 This project has been a true collaborative effort between nautical publisher Lodestar Books and climbing publisher Vertebrate Publishing: The books have been edited, and typeset in timeless style, by Dick Wynne of Lodestar; the distinctive cover designs were created by Jane Beagley of Vertebrate; physical production features a robust sewn soft binding, with matt laminated, flapped covers.
Here is a video interview with Bob Comlay, who sailed twice with Tilman to Greenland whilst still in his teens, and is our editorial researcher on the series:
And here is Bob's illustrated talk Travels with Tilman given at the Ocean Cruising Club, London, in 2020:
We hope you'll agree with us that in this new, attractive and complete format,
the books of H. W. Tilman merit a place in every library of travel and exploration literature – ashore or afloat.
* So stated a crew recruitment advertisement allegedly placed in The Times by Tilman circa 1960.
 *     *     *     *     *